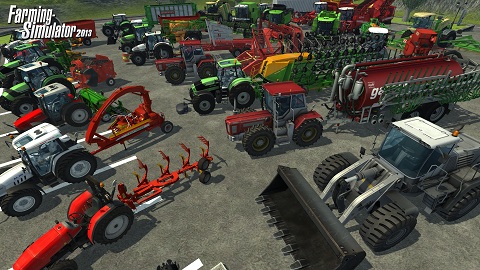 Farming Simulator 2013 has plenty of new features and what better way to show them all off than a video.  Focus Home Interactive and GIANTS Software have released a new trailer with a montage of the new features, though only quick glances nothing too in-depth yet.  So, what all is coming to this years edition of Farming Simulator?
The main thing is the new huge playable map, but in addition is plenty of new buildings to switch up the farming monotony, like wind turbines to harness the power of the sky itself hopefully able to aid in keeping down the cost of the farm.  Lots of new vehicles are also making it into the game some specifically geared towards different crops or the new animals, chickens and sheep.
Farming Simulator 2013 is set to release for PC later this month and will be coming to Xbox 360 and PS3 in the first quarter of 2013.  Be sure to check out the trailer embedded below.