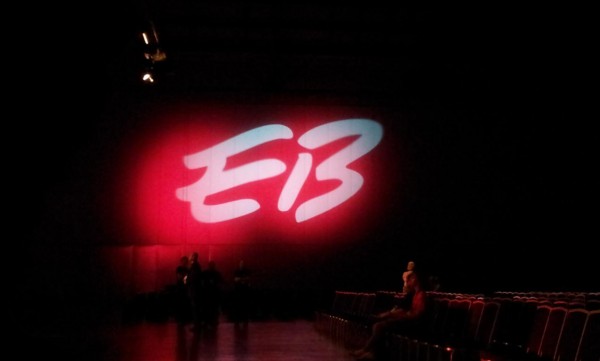 Today marked the beginning of the 2012 Sydney EB Games Expo held at Olympic Park. This marks the first appearance of the Expo in Sydney and the second time ever that it has been held in any capacity. The very first time was held, it was Brisbane, so this is a first for almost everybody in NSW.
Anyway, as media, we were allowed into the conference hall early for a Master Chief awakening photo shoot that included Master Chiefs cryogenic stasis pod and an actor in a Master Chief costume coming to life from that pod. However, this event was quite limited to watching him awaken and being able to take photos before he was promptly refrozen and then whisked away before his purpose could be revealed. After sitting down and waiting, it is still unapparent as to what it was that we were taking photos for.
After a short while of listening to music and posting tweets to try and appear on the live Twitter wall being projected on to screens (we got a tonne of them up there, I had two removed personally), the head of marketing for EB Games took to the stage and welcomed us all to the show. After this introduction we were shown these videos of a kind of top 5 games of each year starting from the mid-90s up until this year so far. Also on during this time were a group of dancers that not all that many people probably noticed. I know I didn't realise that they were there until Ubisofts Just Dance was playing for an unusually long amount of time in comparison to every other franchise shown on this video reel.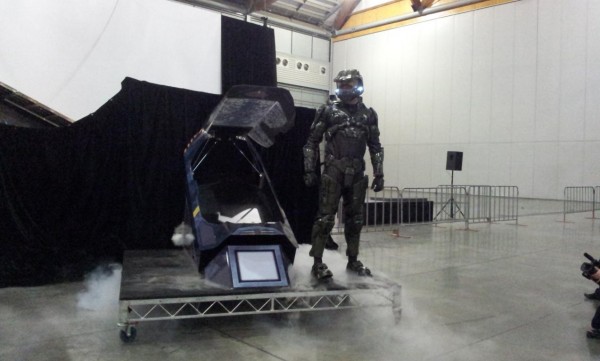 After that happened we were treated to some pro dirt-bike stunts from some ex Crusty-demons and Nitro Circus members that seemingly had very little to do with gaming. I was not the only person with this concern as the MC of the stunts had a hard time ensnaring enthusiasm from the crowds. What was even worse was that it was clear that the stuntmen were clearly not gamers and they felt that they had to force gaming related answers to the questions that the MC was posing to them. After that there was some more dancing and loud music.
After all this happened, something Assassin's Creed-y happened. We were shown a trailer of Assassins Creed III that was neither Assassin, nor was it Creed. To be completely honest, it felt like the Assassins Creed trailer Michael Bay would direct. So after this trailer happened, we had a stuntman in a Connor costume come out on to the stage and climb up this piece of scaffolding. He then jumped off, much like an Assassin would. We have no idea if he survived or not.
Overall the opening ceremony for the EB Games Expo was kind of entertaining in some regards, but in others it felt like it was being borderline offensive. I'm hopeful that the opening show next year is more about the games and less about the things that gamers probably won't appreciate.