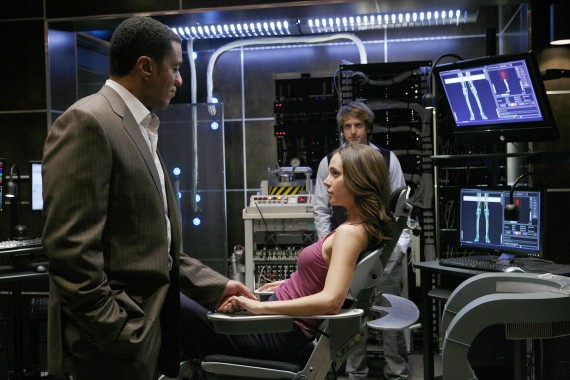 Joss Whedon's intruiging, yet ultimately doomed, TV show Dollhouse is finally being released in Australia. The first season has been announced for Australian release on DVD and Blu-Ray by Fox Home Entertainment for the 24th of October. As well as having special features, it will include an exclusive bonus comic book (because we all know how Joss likes to use comic books to further his TV shows).
Dollhouse is based around a secret organization that allows rich people to hire out 'dolls', implant a personality in them, and have their way with them – not just romantically either. Echo (Eliza Dushku) is a faulty doll who has started remembering beyond the memory wipes.
If you were a fan of Dollhouse the first time around, or just a Whedon fan, then this is a must buy. Keep tuned to Capsule Computers for more information as it comes out about the series DVD/Blu-ray release.
Check out the trailer for the Season 1 release below!