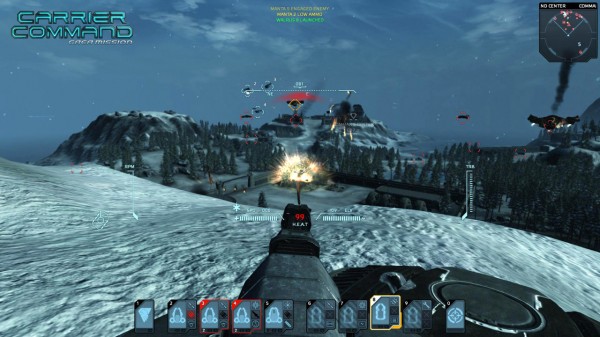 Players looking at picking up the fairly good Carrier Command: Gaea Mission will probably want to check out the games demo that was just released online. The demo introduces players to the Carrier Command gameplay by having two unique missions that see the players conquering the islands of Thermoplyae and Granite.
The demo also features a commentary by the games developers and showcases combat for both of the in-game vehicles. Those are the amphibious tanks, Walruses, and the flying vehicles, Mantas. The demo is set to take around 45minutes to complete.
Be sure to check out the official website for the demo file.