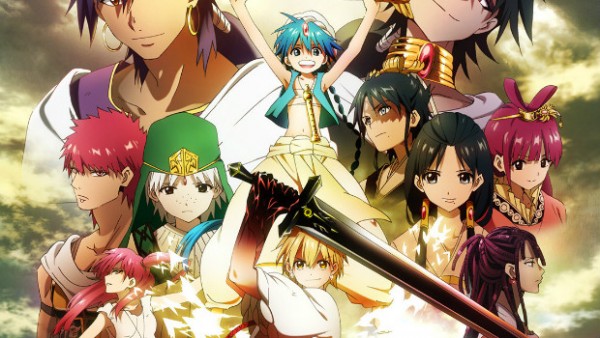 Ahead of it's Fall 2012 anime season premiere, a trailer has been released for the upcoming Magi: The Labyrinth of Magic anime adaptation of the manga of the same name.
The trailer which can be seen below shows off several key animation spots of the series cast of characters including the protagonist of Magi, Aladdin. The plot of Magi: The Labyrinth of Magic revolves around an Arabian Nights themed world, focusing on the adventures of young Aladdin and his Djinn named Ugo.
Magi is set to begin airing in Japan this October. Be sure to check out the trailer and let us known what you think in the comments section below.