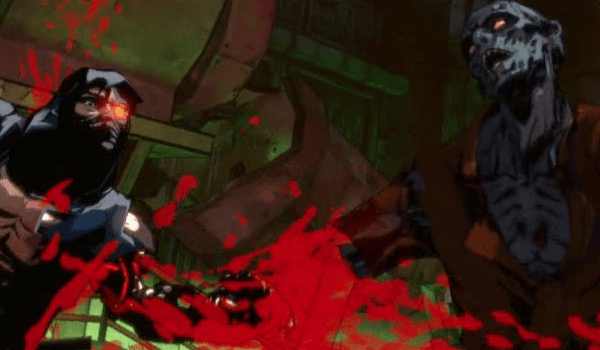 Remember that guy who used to work for Capcom? Not ringing any bells? Ok, how about that guy who co-created Megaman, created the Onimusha series and Dead Rising? I thought so, though you would already know that since you probably had to click on the title to get here… anyway moving on!
The Great INAFKING (Credits name) has teased his upcoming Zombie game, where apparently you play as some sort of Cyborg/Samurai/Ninja… I really have no idea. Also the name Yaiba comes in somehow, though this could be anything from the main characters name to his favourite type of Ramen (It could happen!).
There actually appears to be some gameplay footage hidden among all the images, and the game appears to have a sort of Crackdown 2 vibe a.k.a Cell Shaded in regards to its visuals, personally I have always been a fan of this style when it has been done well, so here I am looking at you Borderlands, but not so much you Crackdown 1. Anyway, the screenshot and teaser footage show that Inafune's new studio Comcept definitely haven't been resting on their laurels since he departed from Capcom a year and a half ago.
Here is what Inafune had to say about his new game: "I don't want to spoil everything just yet, but I hope you will enjoy my new game that is loaded with stuff I love: zombies, ninjas, robots, and action. It's called YAIBA. I hope you are excited. I know I am."
We definitely expect to see more of Yaiba at the upcoming TGS, where if I was a gambling man I might place a bet on there maybe being a little demo (fingers crossed). Those eager to check out the game can find the trailer below.