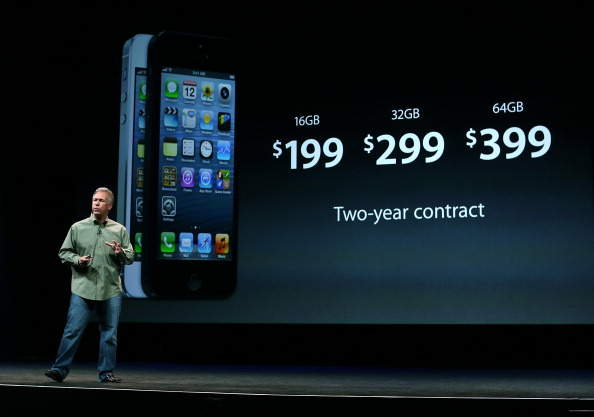 Well, as many of you know, the rumor mill has been turning for the last few months with allegedly leaked iPhone 5 info, photos, etc. Good news, it has been officially unveiled today! Let's dive into the info regarding the new phone!
DISPLAY
The iPhone includes the wonderful "Retina Display" just like Apple's previous phone, the iPhone 4S. The screen includes 326 pixels per an inch, in other words, it's going to be beautiful. But the new screen is slightly larger – 4 inches total with a 16:9 aspect ratio. The total screen resolution is an impressive 1136 x 640. It's essentially a taller and more rectangular iPhone 4S. This change will allow 5 rows of apps instead of 4 and will allow you to view more emails also.
Apple's internal software has been updated to take advantage of the new screen size, including Keynote, Pages, Numbers, iPhoto, iMovie and GarageBand. App Store apps that haven't been updated display at their same old size with black bars on either side of the screen. Many third party app makers have iPhone 5-ready versions of their apps already prepared.
The new display has had some changes made to it under-the-hood as well. The touch sensors are now integrated into the display itself, removing one layer to make touch input sharper and more responsive.
WIRELESS 
The new phone will feature ultra fast wireless, it features HSPA+, DC-HSDPA, and the long-awaited & long-rumored LTE support. In the United States Apple has LTE support with Sprint, Verizon and AT&T. The company also announced dozens of worldwide carrier partners.
The iPhone 5's WiFi protocol has also been updated & now features 2.4ghz & 5ghz on 802.11n. For those of you who don't understand what that exactly means, the WiFi is now loads better.
A6 CHIP
The new phone also features a brand-new A6 CPU. The graphics and speeds for the phone will be a whole lot better thanks to the new upgraded chip. In order to show the changes, the company invited Rob Smith from EA's FireMonkey Studios onto the stage.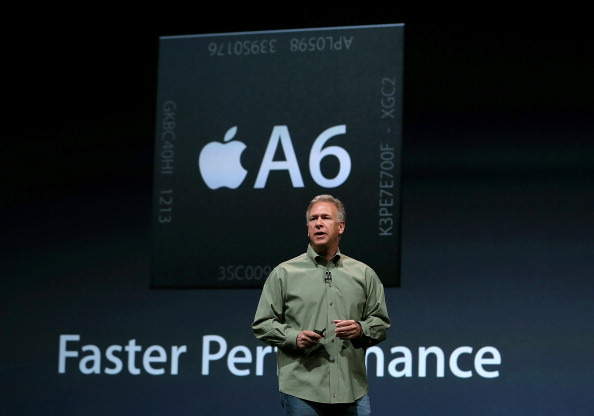 The company demoed its incredible-looking racer Real Racing 3, featuring rearview mirrors and a variety of other graphically-intense processes.
BATTERY
The iPhone 5 will now allow 8 hours of continuous talk time, 10 hours of video, 40 hours of music and an impressive 225 hours of standby before requiring a charge (this will make everyone happy because many owners of the iPhone 4S complained about a short battery life).
CAMERA
The new camera features an 8 megapixel sensor & f/2.4 aperture. Apple also included a dynamic low-light mode. The camera is also 40% faster at photo capture. It also features a new panorama photo mode. By stitching multiple photos together, users can create a single huge image thanks to software processing wizardry. A panorama photo of the Golden Gate Bridge was shown as an example, coming in at a total of 28 megapixels.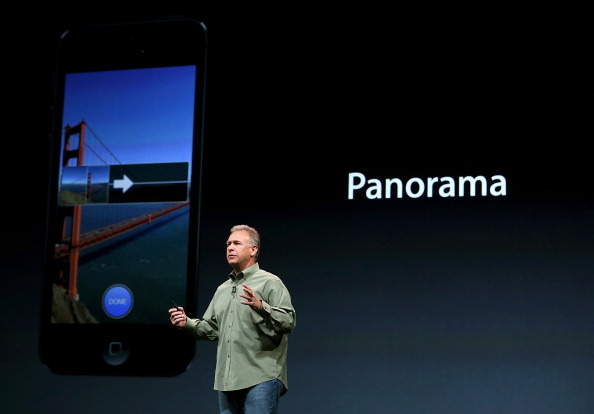 FaceTime has also been updated and will now be shown in full 1080p HD and will have an updated face recognition system.
NEW CONNECTOR
Apple announced that the iPhone 5 will not utilize the 30-pin connector all Apple handheld devices have used since 2003. Instead the new phone will feature a new, smaller "lightning" connector. It's reversible, so no more searching in the dark to get your device plugged in. It's also 80% smaller.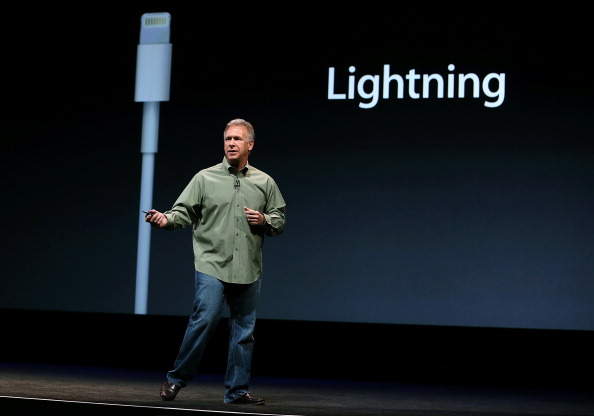 For those worried few, a 30 pin adapter for the new Lightning iPhone setup will be available for individuals that own cars or other devices currently set up to only work with the old adapter.
EARPOD
The earbuds have been updated also, they are now called, "Earpod" headphones. The design is more egg-like, with the speakers positioned to "direct sound into the ear." They feature the same cord controls users are familiar with.
PRICE AND AVAILABILITY 
The iPhone 5 will be up for pre-order on September 14 and you can pick it up when it releases on September 21. With a contract, the iPhone 5 will cost $199 for a 16GB device, $299 for 32GB and $399 for 64GB. It will be available in both black and white.