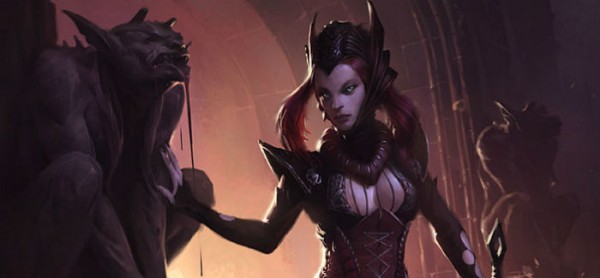 Hey there Planeswalkers! Tired of using the same old monochromatic decks in Duels of the Planeswalkers 2013? Are you a player who yearns for the use of a deck that isn't limited by the imagination and play strategy of a single colour? Do you REALLY hate those 'Protection from…' cards? Or are you looking for more card game based challenges after systematically DESTROYING every opponent in the video game?
Then good news everyone! Today, Wizards of the Coast has released the first expansion pack for the most recent in the 'Duels of the Planeswalkers' video game series. Outfitted with brand new multi-coloured decks, brand new opponents and brand new challenges to test your mental mettle. Check out the official announcement from Wizards of the Coast below:
Today, Wizards of the Coast released the Magic: The Gathering – Duels of the Planeswalkers 2013 Expansion.  Available on Xbox LIVE Arcade, PlayStation Network, Steam (PC) and iPad*, the Expansion builds upon the highly-acclaimed game with content that sets the tone for the upcoming Return to Ravnica block.  Featuring five of the guilds of Ravnica, players can begin to get a taste for what each guild stands for and what their playing style is.
 The Duels 2013 Expansion also includes the following new features:
Five additional playable decks: Take on your opponents with two-color decks that correspond to the Azorius, Golgari, Izzet, Rakdos, and Selesnya guilds.
More Campaign Levels: 5 new single-player campaign levels and 5 new single-player revenge campaign levels.
Five Additional Challenges: Added puzzles to solve.
Additional persona portraits, achievements and trophies to unlock, and more!