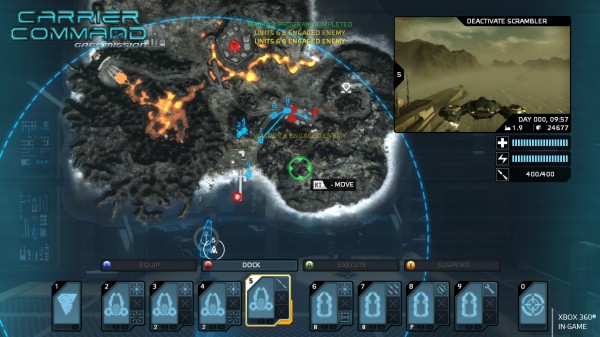 Bohemia Interactive have recently put up a trailer showcasing footage from their upcoming game Carrier Command: Gaea Mission. In this trailer, titled Xbox 360 Assault Trailer, we can see how impressive this title will appear on the Microsoft console when it is released.
The Xbox 360 centered trailer shows off not only the visuals of the game on the console version, but it also includes a little bit of the games storyline that is featured within the main campaign. From the looks of things, this will be quite an interesting game.
What's also of note is that the title will be shipping, not only with an FPS main mode of gameplay, but also with a mode reminiscent of the original game called Strategy Game. This is shaping up to be an excellent package, considering that most games will usually just come with a single player story and paid DLC content.
Be sure to check out the trailer embedded below for more info.