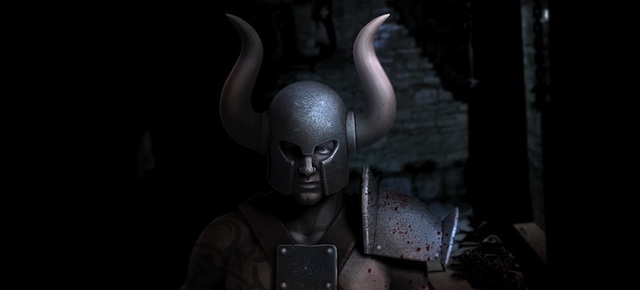 It was announced today that the classic board game, Warhammer Quest, will be making its way to an iPhone or iPod Touch near you. Brought by the United Kingdom indie studio Rodeo Games, Warhammer Quest is a top-down strategy board game puts players in the shoes of four Warhammer heroes "in search of immeasurable power and riches."
The spokesperson for Rodeo Games said the following:
"By using our existing engine it means we can really focus on developing the parts of Warhammer Quest that made it such a great table-top game; truly unique hero characters and brutal enemies from across all the Warhammer races," Rodeo Games co-founder Laurent Maguire said in a statement. "The opportunity to work with Games Workshop was such an exciting prospect; we are thrilled to have been entrusted with this facet of the Warhammer license."
For those of you who are unfamiliar with Rodeo Games, they are best known for Hunters & Hunters 2, a duo of highly rated sci-fi strategy RPGs with an emphasis on tactical strategy, like Final Fantasy Tactics and other grid-based RPGs. Warhammer Quest is being developed with the same proprietary "Taurus" engine used to create the Hunters franchise.
Warhammer Quest is not an original title but, it's actually a digital port of the cult-classic board game of the same name.
If you would like to save a good $300 dollar since that's what the actual board game is selling for today, then I recommend waiting for the digital port of the game when it releases sometime in the second quarter of 2013.