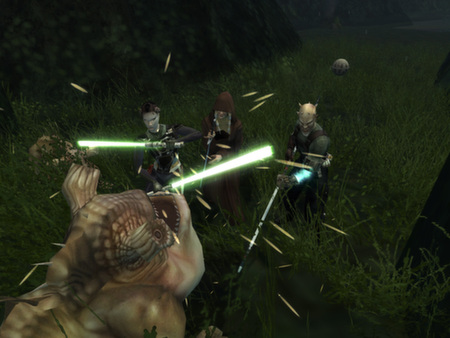 Today marks the release of the pretty good, but not as good as the original, Knights of the Old Republic II on PC for the Steam Platform. Star Wars: Knights of the Old Republic II takes place a few years after the events of the first Knights of the Old Republic game and follow the story of the Jedi Exile who reclaims her position with The Force.
What's notable about this release is that the game had originally been released alongside Star Wars: Episode III – Revenge of the Sith and as a result was a little rushed and buggy. However the game was still an amazing experience from a gameplay and storytelling perspective and a pretty decent successor to the original Knights of the Old Republic.
And now fans of the Star Wars universe who are unable to track down disc-copies of this game are now free to purchase this great title over the preferred distribution platform for PC gamers, Steam. Be sure to check out the store page and buy your copy.