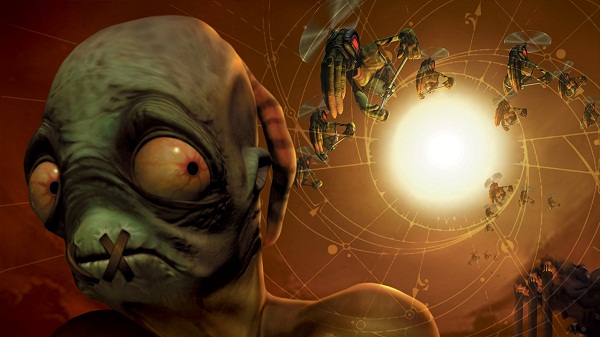 There have been a few stirrings from the odd world of Oddworld lately.
With several projects in the works, there's a lot of fan interest building, but details are scarce for now. Via their Facebook page, Oddworld Inhabitants have responded to the constant fan-nagging. Kinda.
It's not really news yet, but they've announced when to expect announcements.
Details for the HD version of Munch's Oddysee will be revealed during Gamescom, running August 15-19. So far, it's only expected on Playstation 3 and Vita, but there's hope that it might make its way to the PC. But PC players are still waiting on their version of Stranger's Wrath HD, which is now about six months late. An unpromising silence from the Inhabitants in that time gives little hope for either HD port to make it to PC.
The other project is a full HD remake of the game that started it all: Abe's Oddysee. It's not the standard remake practise of slapping HD textures onto the pointy polygons of yesteryear: the 1997 classic is being rebuilt from the ground up, in a new engine.
More details on the project are to be revealed at the end of September. OI have specified that we'll find out which platforms the game will appear on, although at this point, it's likely another PSN-exclusive. The HD versions of both Munch's Oddysee and Stranger's Wrath are limited to PS3 and Vita, leaving PC players to settle for bug-addled ports of the original games. As for Xbox 360 – Forgeddabowtit! Microsoft are refusing to publish it or let them self-publish, forcing them to shop around for a third-party publisher. Yeah, don't hold your breath on that one.
Hopefully, we'll see a release window announced then as well.
Lastly, the Abe's Oddysee remake, casually refered to as "Abe HD", is in need of an official title. OI are looking to avoid the obvious choice, "Oddworld: Abe's Oddysee HD", and are reaching out to fans for suggestions. Head to their website and submit your idea before August 10, and you could get your name in the credits and a signed poster, if your title is chosen.