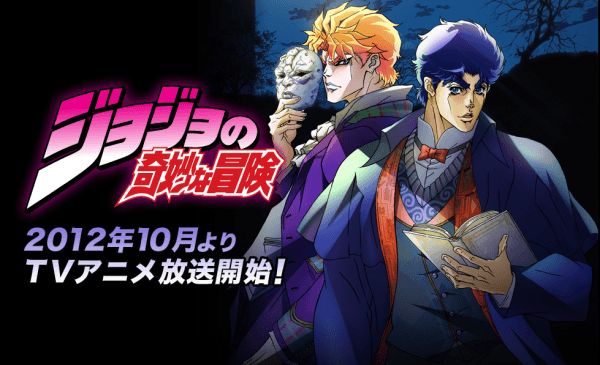 Fans of the Bizarre Adventure's of the many generations of JoJos should be excited to see that preliminary artwork for the upcoming 'definitive' anime adaptation of JoJo's Bizarre Adventure has been released.
The artwork shows off the character designs of the two lead characters, the stoic hero Jonathan 'JoJo' Joestar and his evil adoptive brother the villainous Dio Brando. Both characters seem to have been given a much more modern design change in comparison to their 1980s manga counterparts and I must say I am impressed by this take on the two characters that started it all 25 years ago.
You can check out the new character designs for Jonathan Joestar and Dio Brando below. The new JoJo's Bizarre Adventure anime series is set to launch in October. Be sure to let us know what you think in the comments section below.