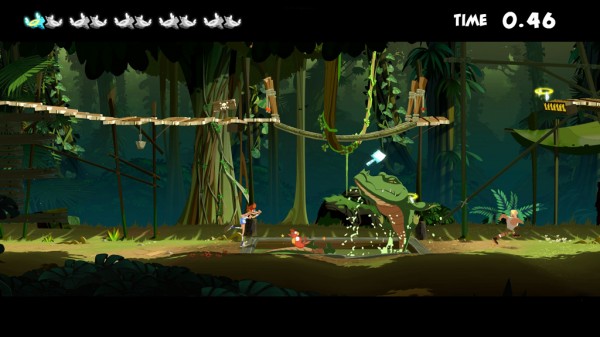 Moonspider Studio has announced that its debut game will be a puzzle, racing, platformer titled Harold.  Planned for consoles and PC next year, Harold puts players in the role of an angel looking out for Harold as he attempts to beat the odds and win races.  Beating in the odds in that Harold is a pretty lackluster athlete.  With his guardian angel though, Harold should be able to meander his way to the finish line, maybe even in first place should something happen to all those other racers too.
Moonspider Studio itself is a new game company that has plenty of years of experience, with individuals that have worked for Disney, Pixar, Dreamworks, and Studio Ghibli to name a few, having worked on Aladdin, Neon Genesis Evangelion and Princess Mononoke.  With all of that experience they hope to make Harold an amazingly visually stunning game.
With no release date other than next year and no specifics as to which consoles, Harold will be making its first public appearance at PAX Prime.  Until then players can check out the gallery below of some screenshots from the game.