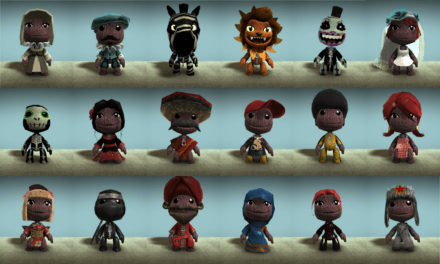 Some of the costumes you've downloaded for LittleBigPlanet will soon become accessible for LittleBigPlanet, LittleBigPlanet 2, LittleBigPlanet Vita and LittleBigPlanet Karting. You'll only have to buy the costumes once for it to be available for all four games.
Not all the costumes will be cross compatible right away, but they plan to make them available eventually. Unfortunately, the only costumes that won't be available for LittleBigPlanet Karting are the Ezio Auditore costume from Assassin's Creed 2, and the April Fools Fragrance costume from Hessian Sackboy Fragrances.
LittleBigPlanet and LittleBigPlanet 2 are available now in stores and on the PlayStation Network. LittleBigPlanet Vita is set to launch September 25, and LittleBigPlanet Karting will be released on the PlayStation 3 November 6.