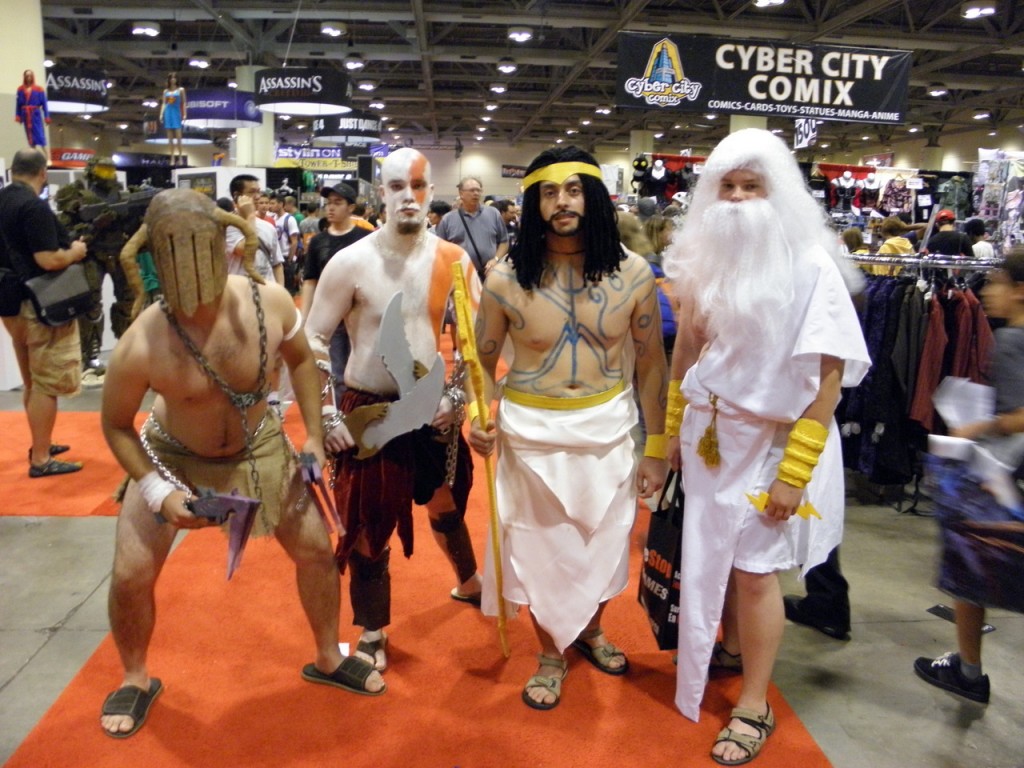 FanExpo is the biggest convention for a variety of geek culture ranging from comic books to gaming in Canada and the third largest of its kind in North America. Capsule Computers was on site for this big event. The convention started at 3pm with a big cheer on Thursday, August 23rd as the lines were opened and people started flowing into the convention hall. Hall G was reserved for celebrity Q&A and the rest of the halls were opened into a giant space for exhibitors, vendors, artist alleys, and a gaming floor.
On the gaming side, Microsoft had a hands-on demo of Halo 4 that had some of the longest lines outside of the lineups to get into the celebrity Q&A panel. Ubisoft had brought demos of some of their biggest upcoming games including Wii U, Just Dance 4, and Assassin's Creed III.  WB Games brought in big titles such as Batman Arkham City Armoured Edition, Scribblenauts, and Injustice: Gods Among Us. Sony had plenty of games to try, but the biggest draw was Playstation All-Stars Battle Royale.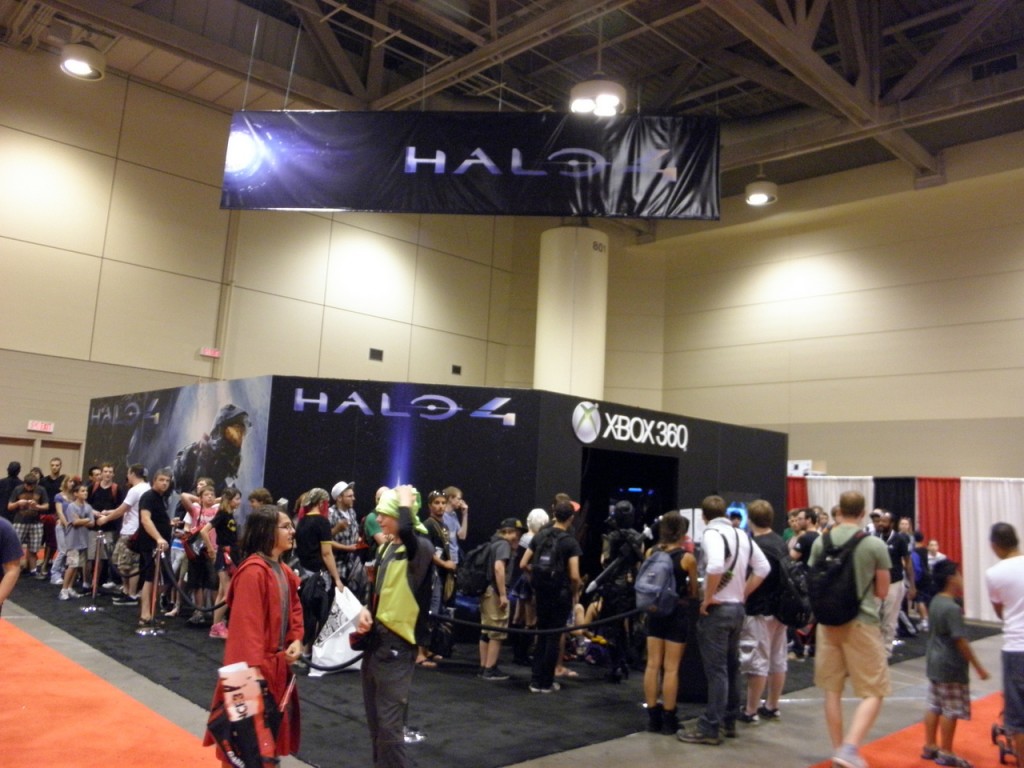 Multiple gaming tournaments were running on site, including the iGO3D Battlefield 3 tournament  that was part gaming tournament and part research project for Interactive Games Ontario 3D. This tournament featured new 3d technology that is a vast improvement on the 3d quality shipped with Battlefield 3 retail copies. Traditional non digital platform gamers were also represented, with a busy game room. EB Games set up a whole giant store offering pre orders for the latest big titles, tons of popular games, and lots of freebies. Pen and Paper RPG campaigns were going full swing alongside TCG players. Several impromptu Magic the Gathering games popped up in the hallways at Fan Expo.
Thursday brought comic legend Stan Lee and Darth Vader actor David Prowse in celebrity Q&A sessions. Friday brought Jamie Bamber who plays Lee Adam on Battlestar Galactica, Levar Burton of Star Trek: The Next Generation and Reading Rainbow fame, and one of the most hotly anticipated Q&A of the day, John Rhys-Davies.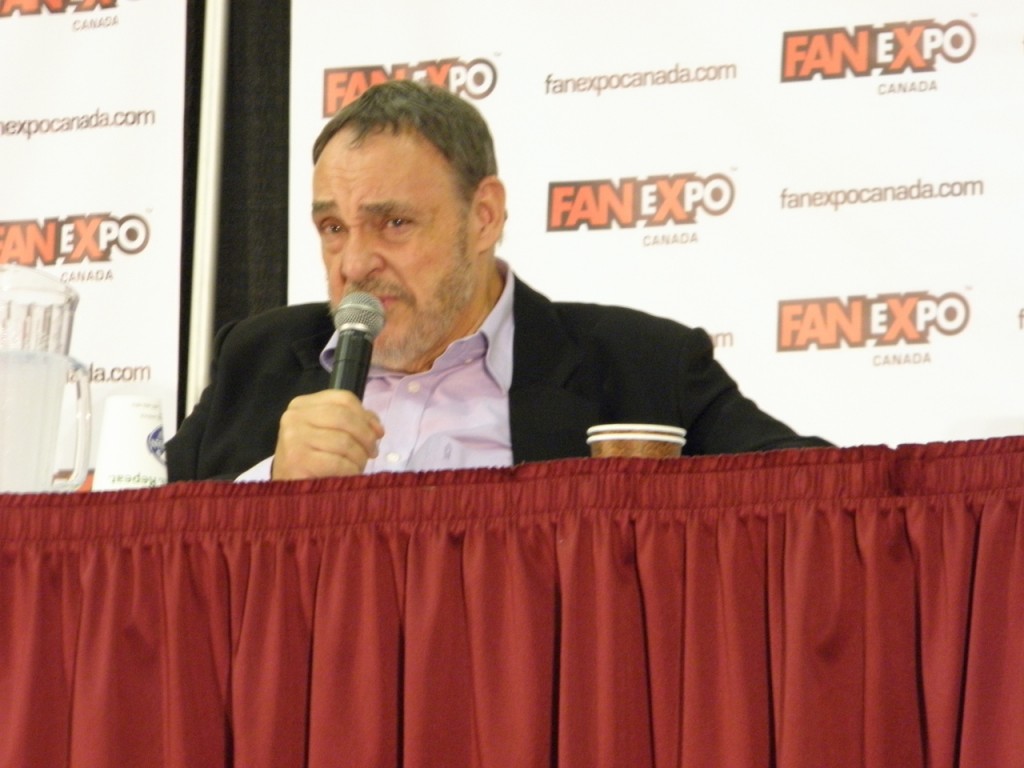 The cosplayers were a little thin in numbers on Thursday, but came rushing out in full force on Friday. Steam punk, anime, gaming, comics, goth, and Lolita fandom were all represented at the con, including some incredibly detailed armour work.
Fan Expo 2012 kicked off with a slower day on Thursday and picked up intensity come Friday. Initially I had my reservations about starting the convention on a Thursday versus the traditional Friday. But the quieter Thursday turned out to be a great idea, giving people plenty of time to get their shopping done early and have many opportunities to deal with shorter lines to test some of the hottest up-coming games. Most cosplayers chose to do this out of costume, allowed them some uninterrupted convention time. Friday was a whirlwind of activity with larger crowds and tons of excellent cosplayers. Overall, a great start to Fan Expo 2012.
Check out all the photos from both Thursday and Friday in the Gallery below or on our Facebook Page here  (FACEBOOK FAN EXPO GALLERY PHOTOS)