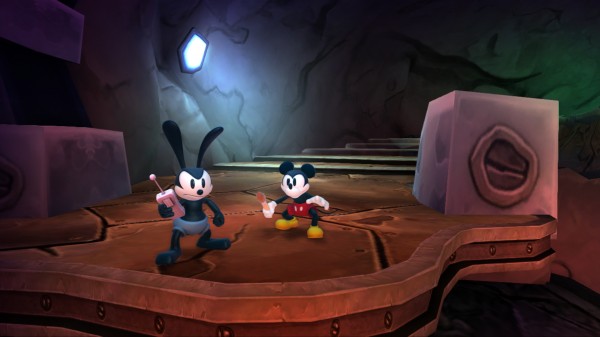 Disney Interactive Studios has shared almost five minutes of the intro video you can expect to see in the full game of Disney Epic Mickey 2: The Power of Two when it arrives on Xbox 360, Wii and PS3 this Autumn.
For the first time gamers will play as Oswald the Lucky Rabbit, Walt Disney's first cartoon star, in addition to Mickey Mouse. However, their partnership isn't the only first; this 'The Story Begins' trailer has revealed a number of other firsts for gaming.
All characters — most notably Oswald The Lucky Rabbit whose voice will be heard for the first time — will communicate by speaking to the player. Also, it has laid claim to being the first game musical, as finding their voices has allowed the characters to break into song – as you will see in this video and will become a regular occurrence when playing the game.
Disney Epic Mickey 2: The Power of Two launches in the UK on 23rd November 2012.