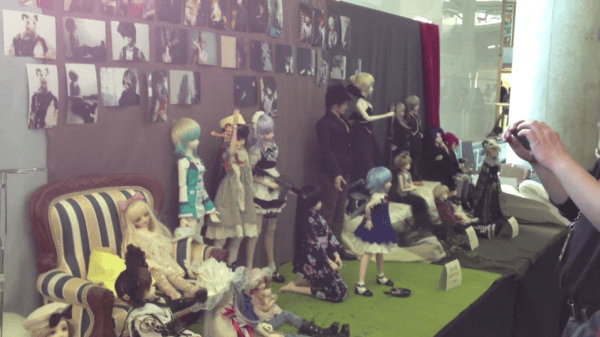 PARACOSM is a community for fans and collectors of ball-jointed dolls to hang out with each other. PARACOSM had a table set up at SMASH 2012 showing off some of the dolls that people belonging to the community owned, and they were definitely not your ordinary, run of the mill style dolls. With intricate costumes, facial features, and a far more gothic feel, these looked far cooler than anything you'd find in a store around here.
We got a chance to talk to one of the members of PARACOSM, Sharon, about the art of ball-jointed dolls, what it's all about, and how you can get into it if you are interested.
For more information on Ball-jointed dolls and PARACOSM head over to the website HERE, or check out the doll order site Angelheim HERE. For the large international forum Den of Angels, head over HERE.
Be sure to check out the video embedded below for the full interview. Be sure to check out the official SMASH! website and our SMASH! 2012 section here on Capsule.