Out of all of the annual conventions that grace Sydney each year, SMASH is definitely the convention for Gundam fans. In addition to all of the available Gundam merch on the show floor and the Gundam Building Workshop, SMASH is also the home of the Gunpla Builders World Cup. Officially sponsored by Bandai each year, the Gunpla Builders World Cup is an annually held competition to find the best Gunpla builders from around the world. And where better to display the works of the contestants than at an anime convention?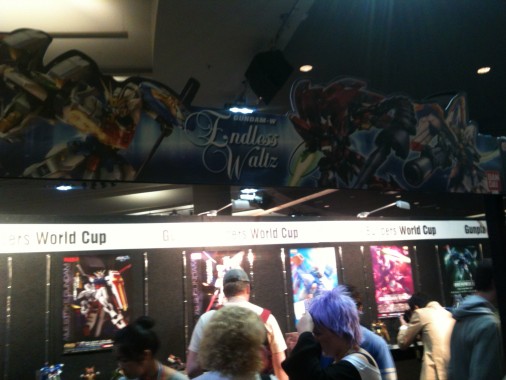 Created to show off the works of the best builders in Australia, the Gunpla Builders World Cup was again hosted at SMASH in 2012. The competition features several categories, each with different rules and restrictions to apply to Gunpla builders of differing experience and styles. This year, there were 5 classes all up. The Junior class is available for builders under the age of 14, and the three secondary classes for those who wish to build the best stock models with no modifications. And for the best of the best, and the most creative of minds is the open class, which allows modifications of the mobile suits themselves, as well as scenery and even dioramas.
Even as a Gundam fan who has several years of experience building Gunpla model kits under my belt, I still have to say I was in awe of the skill and creativity that had been applied in all of the competition categories. Despite my own experience and skill with model kit building, I felt dwarfed by the skill of some of Australia's best building talent. My personal favourite was a customised version of Heavyarms Custom from Gundam Wing Endless Waltz, which had been altered to show a great amount of battle damage in combat.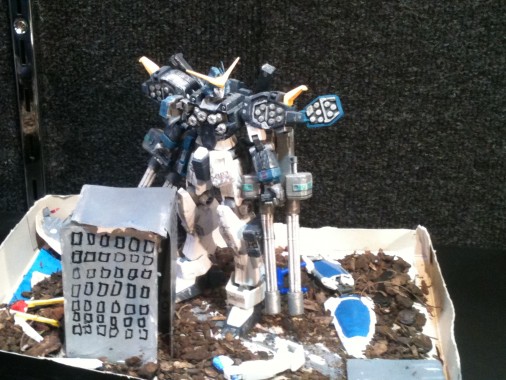 However, at the end of the day, only 5 winners could be chosen to receive the first place prizes. The winners of the Junior and Open classes won an all expenses paid trip to Japan for the International World Cup finals. Winners and runners up in other categories received valuable product hampers from Bandai.
All in all, this public display of Australian talent was not only contest worthy, it was downright COOL. Shelves upon shelves of professionally constructed model kits and even a few humorous dioramas, the Gunpla Builders World Cup remains a SMASH event worthy of the notice of fans. After all, an entire section of the show floor was devoted to showing off these model kits to be admired by the public, which is certainly something that I hope to do someday for myself. Maybe next year?
Be sure to check out some of my photos below!
Be sure to check out the official SMASH! website and our SMASH! 2012 section here on Capsule.