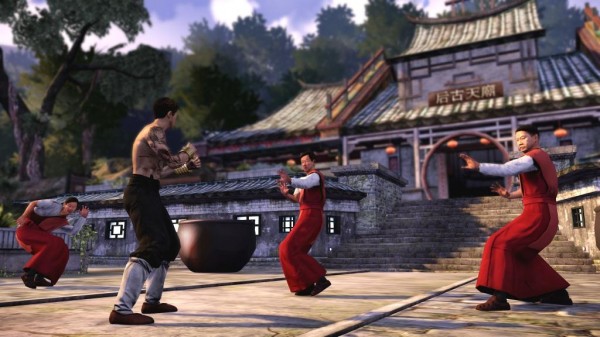 With the release of Square Enix's Sleeping Dogs coming out in Australia and New Zealand on August 16th, it only makes sense that the company explain the various pre-order bonuses one would receive if they were to pre-order the title. Three bonus content packs will be given to pre-orderers which include the following:
'Georges St. Pierre (GSP)' content:
GSP's signature "flying punch"
Exclusive GSP outfit including T-shirts, headband and shorts
The GSP outfit unlocks the "flying punch" and increases grappling and throwing damage
'Police Protection' content:
"High Speed" Mission
HK Police SWAT Outfit
SWAT assault rifle
SWAT Police Vehicle
'Martial Arts' content:
Shaolin Showdown Mission
Shaolin Warrior outfit (with increased striking damage)
Bonus Triad XP points
Wing Chun decoration for safehouse (with temporary combat buff)
It is also worth noting that those who have played Just Cause 2 before and still have a save from the game on their platform of choice will also unlock Rico Rodriguez' clothes. These clothes will provide a special stylized hijack action. Check out the pre-order bonuses in the screenshots and trailer below.