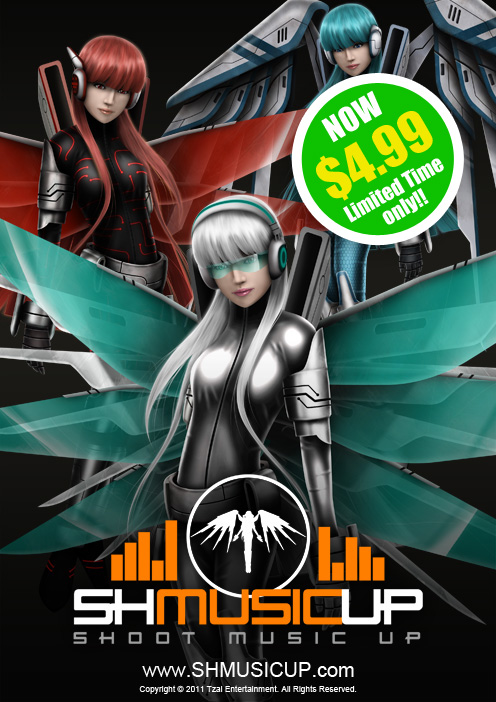 That awesome Bullet Hell Shooter we reviewed a while back is now heavily discounted at $4.99 to purchase. The game also includes a new Facebook login feature that allows the game to integrate with your Facebook account.
The price drop comes in with the games recent upgrade to version 1.2, where the developers have fixed a few minor of bugs with the game. Shmusicup comes from Tzai Entertainment and is a bullet hell shooter that allows you to upload your own MP3's and then play a level based on that song. Games like these allow for a varied experience based upon the song you have selected.
Be sure to visit the official website to pick up your copy of the game.