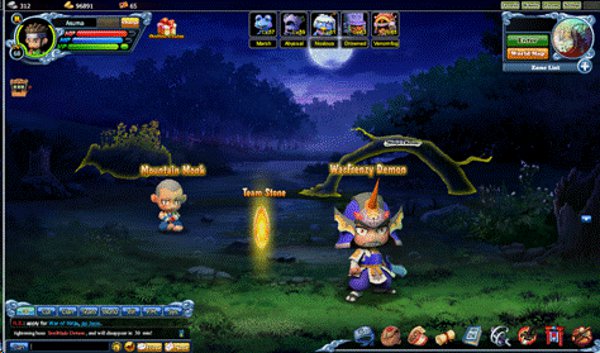 Pockie Ninja II Original has already hit closed beta earlier this month, but come Wed. July 25th, it will be heading into open beta already.  Players interested in the original Naruto and Bleach crossover MMO Pockie Ninja, should consider signing up to check out what is coming with Pockie Ninja II Original.  When the game is finally set to release it will not only get a server to itself, but go over the first Pockie Ninja game, but don't fret over loss of data as it will still carry through and gain the perks of the new game.
Features being added in Pockie Ninja II Original are a Bankai system, so players can get their own Bleach style Zanpakuto, and Angelic Wings that will add big stat bonuses.  Even more interesting is the fact that players will be able to build clans, so that they can fight as a team.
Players interested in checking out what's coming in Pockie Ninja II Original can check it out and sign up for the open beta from the website HERE.