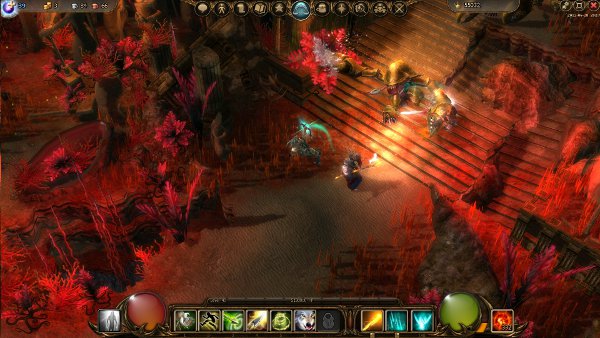 Bigpoint's free to play MMO Drakensang Online has gotten a huge new expansion in the form of the undersea legend of old Atlantis.  This expansion is the biggest one Drakensang Online has ever added and it includes a lot of new quests, monsters, and areas to explore.
The Atlanteans have been at war with Gorgons and now players can join in the fight to try and defeat the snake Gorga threatening the people.  The new continent of Atlantis itself being divided into 8 areas, with a combined total of more than 100 quests for the now 8 million registered users of the game.  With this much expanded world area, the world map itself has been improved, so that players can see how they are coming along in their fight.
Still in open beta, Drakensang Online looks to be providing a large amount of content for their users to make sure the game is ready and set for when they are completely finished.  Players can check out Drakensang Online at their website HERE.