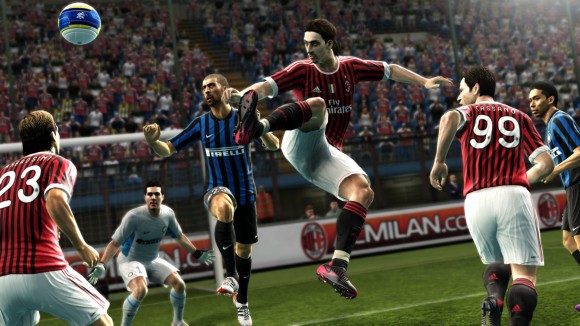 It is almost that time of year, that strange and repetitive time when the soccer games start to emerge from their cocoons made of last years game boxes. PES 2013 is not that far off, due to hit shelves in northern hemisphere autumn. As ever with this kind of game, Konami are releasing PES 2013 on just about every platform past present and future. So as well as the PlayStation 3, Xbox 360 and PC, keen soccer fans will also be able to pick up the title on PSP, Nintendo Wii and Nintendo 3DS. The trailer released today is subtitled Episode 1, and takes on some of the Game Modes.
The video showcases the new Performance Training mode, which allows players to practice some of the new tricks on offer. Online modes are given a quick tour, including an introduction to a new widget that allows for swift communication between players. There's social media integration in the form of immediate Facebook posts, and a brand new shop for upgrading various elements of your game.
Of course the best way to get your head around all these new details is to take a look at the video, which is embedded below for your PES related pleasure.