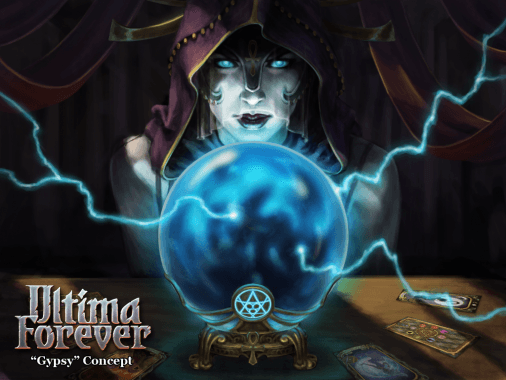 Return to the world of Britannia in a new free-to-play RPG, Ultima Forever: Quest for the Avatar. Expanding the Ultima franchise, Quest for the Avatar combines the RPG gameplay with Bioware's incredible storytelling skills, in a game that's sure to attract both old fans of the franchise, and new gamers.
To sign up for a chance to participate in a future closed beta, as well as to see the game's first gameplay trailer you can visit the game site HERE. And for those of you lucky enough to be at Comic con, you can head over to the EA booth to learn some more about the game, while also getting a chance to play some of EA's latest free-to-play games such as Battlefield Heroes, Command & Conquer Tiberium Alliances, Need for Speed, and World and Warhammer Online: Wrath of Heroes.
The studio general manager at Bioware Mythic, Eugene Evans, had this to say about Ultima Forever:
"As huge fans of the Ultima franchise, the team at BioWare Mythic is not only excited to be able to bring this reimagining of the original rich world to the fans of the classic RPGs, but also to introduce a new generation of gamers who have never had a chance to discover why this is one of our industry's most beloved worlds."
Ultima Forever: Quest for the Avatar will be available on the iPad and PC later this year, with fully integrated cross-platform play, so you easily take the game with you and play it across these different formats.
Make sure to like the game on Facebook HERE for updates, or keep tuned to Capsule Computers for more information on the game as it comes out!