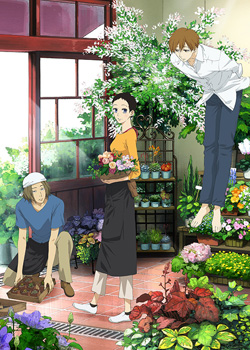 Later this week a new anime series is set to begin in the popular late night anime slot, noitaminA. That anime series is Natsuyuki Rendezvous and there is now a preview trailer for it.
Natsuyuki Rendezvous is based upon the manga of the same name created by Haruka Kawachi which ran in josei magazine Feel Young. The story follows a love triangle revolving around a flower store, that just so happens to involve a ghost. The series will feature Yuya Matsushita's song 'See You'.
You can check out the trailer for Natsuyuki Rendezvous below. Be sure to let us know what you think of it in the comments section.