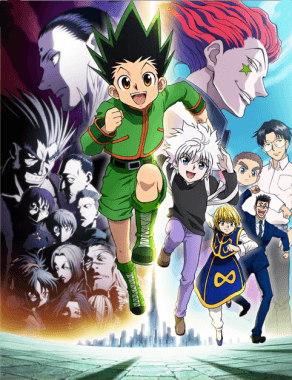 NTV has released a trailer for the hotly anticipated upcoming story arc in the Hunter x Hunter anime series, The Phantom Troupe Arc otherwise known as the York New City Arc.
The trailer reveals the Phantom Troupe themselves and shows off the infamous 'Gathering of the Troupe' scene, that begins the story arc. It also gives us a look at Kurapika's new fighting style which involves chain based weaponry. Fans of the manga, such as myself already know what to expect and look forward to it greatly. But for those who have never read the manga, let me be the first to tell you that you haven't seen nothing yet. Hunter x Hunter takes a major turn here, so be excited.
Check out the trailer below and let us know what you think of the Phantom Troupe in the comments section.