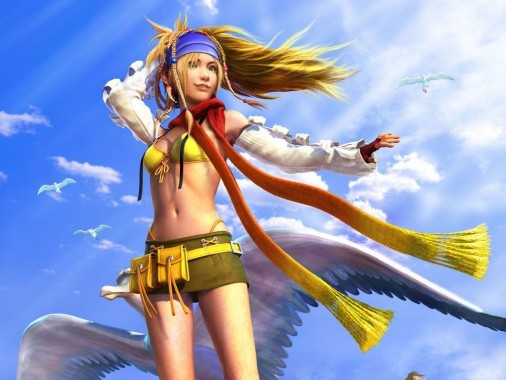 I really love Final Fantasy, but the series in general seems to be going down hill bit these days. To add to these woes, we're now in the era of direct sequels. Something that never happened until Final Fantasy X and now you'll be waiting abit longer for a HD remake of the game aswell. Speaking to Famitsu, Motomu Toriyama hinted a another sequel, DLC and the progress of a HD remake regarding Final Fantasy X for PS3 and Vita.
"The [FFXIII-2] Lightning download content had an ending that left a feeling mystery and hope," he said. "The day when the meaning of this will come to light is not too far off."
The FFX HD Remake however, seemed a little further away going off his comments. It was announced last September for the PS3 and Vita when we were at the Tokyo Game Show, since then, not much information has been released.
"Regarding HD conversions, there is a lot to look into, so please wait a bit more," he said.
Toriyama also touched upon the next generation and the Luminous Engine that Square Enix has developed, commenting on the amazing visuals and progress, "While still at the technology development stage, we're currently moving to the phase where where we come together with our game development teams and prepare for next generation machines."
Source: Andriasang