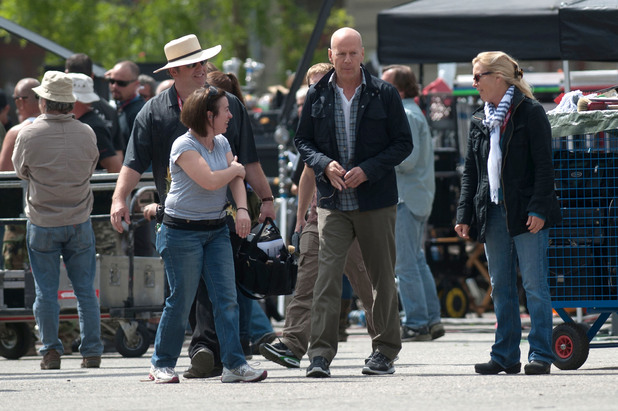 It looks like director John Moore has been discussing the upcoming sequel to the hit franchise Die Hard.  In the interview he had with the people over at Empire, he revealed that there is an epic car chase in the movie that took a little over 2 months to shoot.
In A Good Day to Die Hard, you see the lead character John McClane (Bruce Willis) journey to Russia where he has to rescue his son.  Moore later spilled some environment details about the film saying:
"The scope goes from New York to Moscow. It's very, very international. There's a car chase through Moscow that's taking us 78 days to shoot."
When they got to the subject of the tone of the film, John Moore said that he won't be trying to make the franchise a comedy but there will be some gags and a few McClanisms. He later went on and made a joke saying that this isn't Carry on Die Hard.
A Good Day to Die Hard releases in theaters on February 14, 2013.