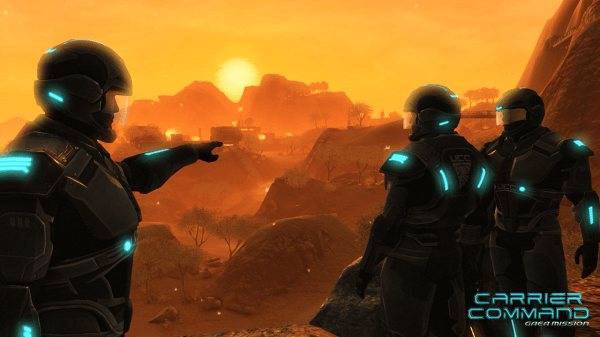 A mini-game-series for the upcoming Carrier Command: Gaea called Carrier Command Recruits has recently launched. The mini game series is an episodic series of games that take place in the world of Carrier Command and will be expressing a story arc that progresses through each episode.
The four episode story follows the player characters increase in ranks right up until they reach the point of Technical Analyst. The story takes place just before the actual Carrier Command: Gaea and will require players to unravel a mysterious plot that branches over the arc of the mini-game-series. The first episode, Head Hunters, has been released earlier today and anyone looking at taking a look into the Carrier Command mythos should definitely pick this up.
On the game the devs had this to say –
Korneel van 't Land, Brand & PR Manager at Bohemia Interactive, elaborates:

"While we're gearing up for Gamescom, where many people will get to go hands-on with Carrier Command: Gaea Mission for the first time, this mini-games-series jumps in as an entertaining and free initiative to give people an early taste of the main game's atmosphere".
Be sure to check out the Official Website for the first episode of the game and check for the video embedded below for more details.