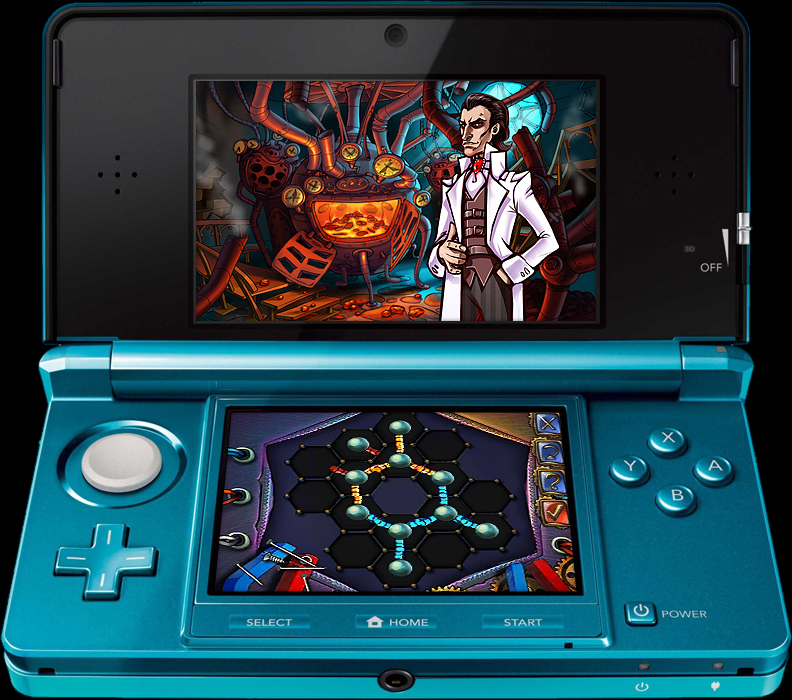 Focus Home Interactive have unveiled a quartet of new screenshots for the up and coming Sherlock Holmes and the Mystery of the Frozen City. The handheld title is coming exclusively to the Nintendo 3DS in the final quarter of this year, and will see Sherlock trying to discover why his home city of London has suddenly been cut off from the rest of England by a giant snow storm.
The game has been specifically designed for the 3DS, and boasts a vibrant animated art style that sits very well on the good old aqua blue 3DS. The four screenshots released show off how the game handles the two screens, allowing for interactive puzzles without losing the story context above.
Gameplay looks set to follow the usual clue gathering mechanic of point and click puzzles and teasers, so if your hankering for a bit of Professor Laytonesque adventure with the original detective mastermind, keep your eyes peeled for Frozen City. Meanwhile click on the thumbnails below for a closer look at some more screenshots.