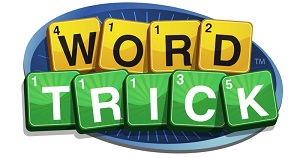 For a limited time only, Word Trick has been reduced to the low low price of free on the Apple App Store. The free version of the game will come completely Ad-free in partnership with FreeAppADay.com, in celebration of 20 million turns of Word Trick having been played. The CEO of Outplay Entertainment, Douglas Hare has this to say about the games burgeoning success:
"We're delighted to be celebrating this milestone.  Word Trick has proven to be a hit with players from around the world and consistently receives 5 star ratings on the App Store and on Facebook.  We look forward to welcoming many more players to the game and our growing Outplay community."
Word Trick is a popular, take on a classic Word Game where you not only try and create the largest word but also try and connect "trick tiles" in order to create multipliers. The game allows up to four people to play either locally or via multiplayer, with the ability to search for friends on Facebook as well.