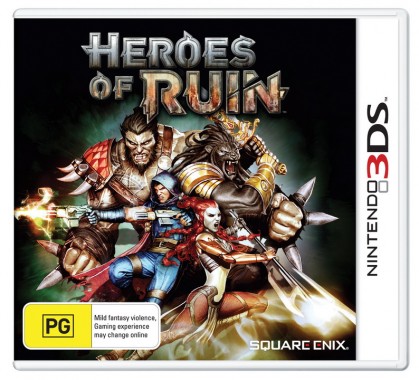 We have  a copy of Heroes Of Ruin on Nintendo 3DS to give away
War raged for over a hundred years until strong, powerful Lords emerged from the fighting to bring a fragile peace to the land. This peace is threatened when one of the Lords, Ataraxis, ruler of the city of Nexus, is taken ill by a deadly curse. A call is sent out, promising rewards beyond measure for anyone who finds a cure.
Four mercenaries, each with their own strengths, weaknesses and motivations answer the call. One uses forbidden spells to rain death on her foes, one has guns and bombs to blast his way through, another has a mighty sword capable of slicing through entire packs of enemies, and one other gains strength from savagely tearing through anything that stands in his way with brutal, bladed fists.  Heroes Of Ruin, will be out on June 21st
Make sure you check out the free demo of Heroes Of Ruin by scanning the QR Code below (which links to the eShop for a free demo) and for more info about the game check out the  official website here.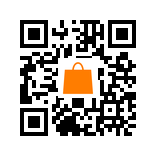 TO WIN
All you have to do to win is to simply leave a comment below on why you want to win this awesome game. 
1 Lucky winner will be drawn at random on the June 25, 2012. Good luck to you all!
**SPECIAL NOTE**
Competition is open WORLDWIDE. When you enter please leave a VALID email address and also mention what part of the world you are from.
– Follow us on :

Twitter |

FACEBOOK |

YouTube |

Google Plus |

RSS
Check out our other Competitions here