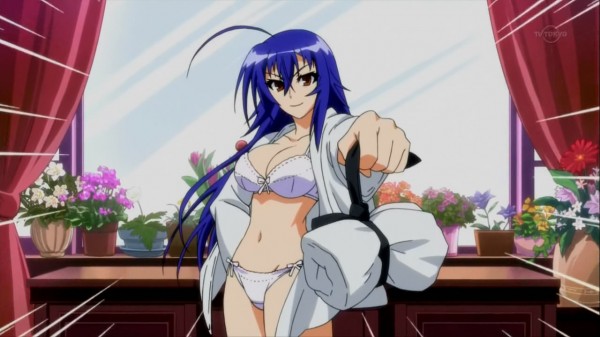 The rumour mill is rolling again today, this time for the Medaka Box anime series, which is set to wrap up in the next few weeks. Crunchyroll posted an interesting article earlier today in which they hint at a second season for Medaka Box coming in Fall 2012, with the series taking a break through Summer 2012.
Crunchyroll of course streams the series and as such their words hold more weight in this rumour. Though at the end of the day this still remains a rumour, which even Crunchyroll themselves acknowledge in their article.
Personally I believe this is a series that needs a second season. The manga upon which it is based is miles ahead of where the anime is up to and there is a lot of plot that will be left hanging with the end of this first season. So I for one hope that a second season does come to fruition because there is really a lot more that this series has to offer than what it's first season has shown us. What do you think? Let us know in the comments section below.
Source: Crunchyroll