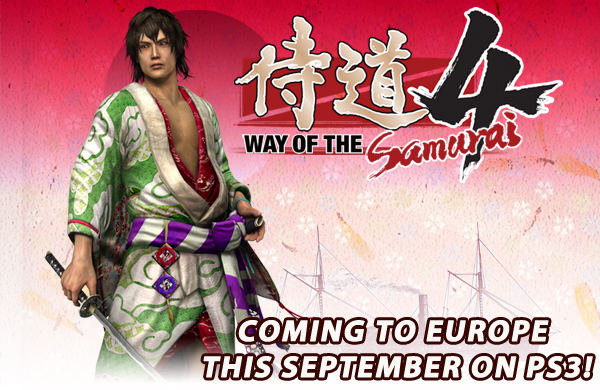 Way of the Samurai fans, you will be pleased to know that the latest addition to the series, Way of the Samurai 4 is going to be released later this year in September. That makes this a September, 2012 launch. This the European version of the game.
Santa Ana, Calif. (June 5, 2012) – NIS America is thrilled to announce that it will publish the critically-acclaimed action-adventure title from Japan, Way of the Samurai 4, in Europe this September exclusively on the PlayStation®3 computer entertainment system as both a retail product and as a digital release through the PlayStation®Store. Way of the Samurai 4 takes players on a journey through post-isolationist Japan, and chronicles the power struggle between three rival factions.
The game will also allow you to play as your own customised character in a dynamically created storyline that spawns multiple endings in a dynamic combat system and it will also feature an online multiplayer component that allows you to battle against AI controlled opponents that look like characters from other players games.