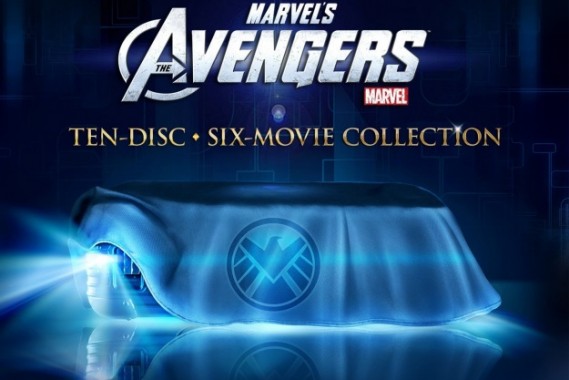 Avengers Assemble! The "Marvel Cinematic Universe – Phase One: Avengers Assembled" limited, special edition box set is now available for pre-order via Amazon.com and Barnes & Noble!
Featuring 10-discs and six-movies, this collection assembles The Avengers together with the five films that led up to the blockbuster record-breaking film as well as a bonus disc titled "The Phase One Archives".  All of this comes together in collectible packaging and exclusive memorabilia from the Marvel Cinematic Universe which is a must have for any die hard Marvel fan.
Details on the set's contents and release date are yet to be announced, but pre-orders are now available. So what are you waiting for? Hulk smash your way to Amazon.com or Barnes & Noble now because there are only a limited number of sets available!