Not only is there a new SimCity game on it's way to full fledged retail, but the developers behind the builder are getting in on the Facebook scene. SimCity Social has been making itself heard for a while now, and is due to make a worldwide debut on Facebook soon. A two studio effort combining the works of developers Maxis and Playfish, the aim is to bring the usual depth of the SimCity franchise to the social media platform.
That said, it has just been announced that EA has paired up with Mercedes Benz Europe to bring some very specifically themed content to the game *cough* advertising *cough*. If you've ever wanted to bring your favourite brands into a SimCity game, well here you go. Players will have the chance to complete Mercedes Benz specific quests to unlock exclusive items, including a Mercedes Benz factory, and will be able to spot some of the A-Class vehicles adding some class to their streets.
Mercedes lovers who happen to reside in North America will have to keep their experience with the brand to real life, as the deal does not include the United States or Canada – guess you'll just have to buy that car instead.
Read this:
"The new A-Class stands for the pulse of a new generation that is breaking away from the conventional, making it the perfect fit for the engaging city-building game SimCity Social," says Anders Sundt Jensen, Vice President Brand Communications Mercedes-Benz Cars. "Moreover, the integration of the Mercedes-Benz brand into a social game is a logical step in our communication strategy, which incorporates social media as an integral component. Electronic Arts is the perfect partner for this venture. Like Mercedes-Benz, the company stands for technical innovation, fascinating entertainment and attention to detail."
Look at this: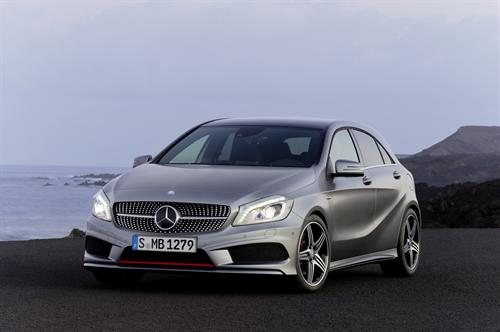 Advertisement complete.