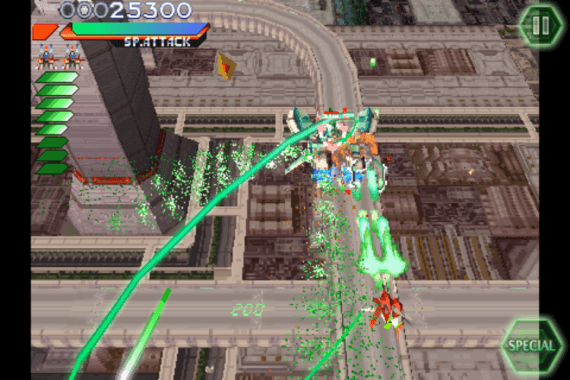 There's nothing quite like an iOS remake of a classic arcade game, and that's what Taito has done with their latest game to hit the app store, RayStorm. Not only has the 1996 classic been recreated for iOS, but it comes with a new iPhone mode that offers new enemies, and updated graphics and sound for those modern 21st century gamers who can't appreciate a good arcade remake.
RayStorm is the second of Taito's 'Ray' series releases, with the first being RayForce. RayForce has been put on sale until July 6 to celebrate the release of RayStorm, going from $11.99 down all the way to $5.99. Get RayForce HERE
Check out the trailer for RayStorm below!
RayStorm is available NOW for iPhone and iTouch for $8.99. Grab it HERE. Keep tuned to Capsule Computers for a review on RayStorm coming shortly.