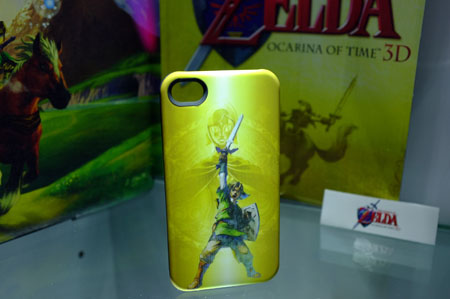 PDP have formed a licensing agreement with Nintendo to produce accessories for Apple iPhone, iPod and iPad featuring classic Nintendo characters.
PDP Mobile, a devision of Performance Designed Products have formed a partnership with Nintendo to produce accessories for popular mobile devices such as Apple iPhone, iPod, iPad and Kindle Fire featuring popular Nintendo franchises such as Super Mario Bros, The Legend of Zelda, Donkey Kong and many more. Accessories will include casing that feature brilliant graphic treatments, high gloss and rubberized finishes, metal and bamboo materials, sleek design with full access to all buttons and ports.
Nintendo Licensed cases will range in prices from $29.99 to $44.99 and be available in Fall 2012.