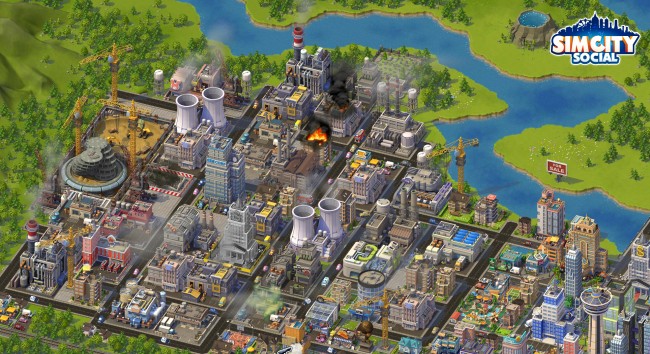 Revealed at this year's E3, SimCity is coming to Facebook in the form of SimCity Social. Following in the footsteps of The Sims' spin-off casual social network game The Sims Social, SimCity Social sets to bring the city building and city management of SimCity to browsers everywhere.
So just what's new and different in this new version of SimCity? As explained in their new producer video, players can now interact with their friend's cities and games in ways not possible or seen in other SimCity games.
SimCity Social is coming to Facebook in a few weeks, so stay tuned for more news. You can like the Facebook page before it goes live to unlock free in-game items.