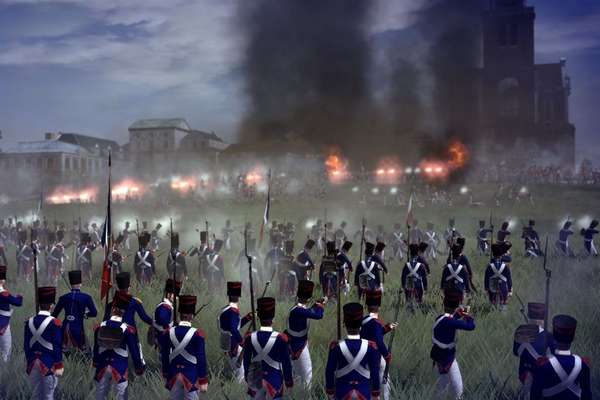 Creative Assembly has caught a lot of people out today, by out of the blue releasing two news DLC packs on steam, this following its successful free weekend. Napoleon: Total War still has a large community on Steam, with it remaining high on the Steam most played leaderboards even with Total War:Shogun 2 having been released for over a year.
The two packs are:
The Heroes of the Napoleonic Wars which contains 10 units that were only previously available as part of the Imperial Edition, these include the veteran cavalrymen of the 15th British Hussars, the close-combat specialists of the 1st East Prussian Grenadier Battalion, and the deadly Moscow Musketeers, capable of unleashing massed volleys of fire before performing devastating bayonet charges.
The Imperial Eagle Pack contains 11 units that were only previously available in the original box launch of the game or as preorder incentives. Some of the units you can control include  the Grand Battery of The Convention, and Great Britain's HMS Elephant: a ship-of-the-line capable of "thunderous" broadsides. Also included are two brand-new units: Austria's heavily-armoured Archduke Ferdinand Cuirassiers, and Russia's elite Lifeguard Cossacks.
Heroes of the Napoleonic Wars and the Imperial Eagle Pack are both now available on Steam, priced at GBP £1.99 / USD $3.25 / EUR €1.99 / AUD $3.95.