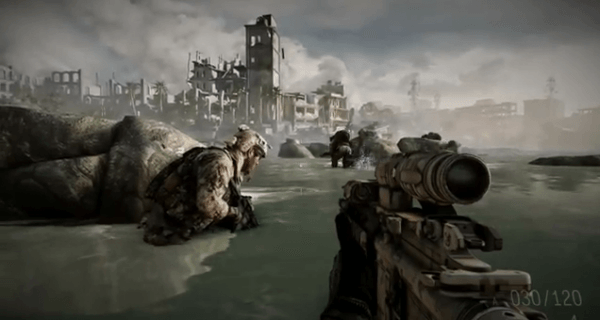 Medal of Honor Warfighter's single player campaign puts you up as one of today's most elite US soldiers, completing missions that emulate real world terrorist incursions. There are real world hotspots in the single player campaign, and multiplayer will introduce international Tier 1 Operators.
EA have released footage, first shown at E3 2012 of Tier 1 Operators landing in a Pirate Town in Somalia, in an attempt to get a handle on some of the illegality plaguing the area.
With Medal of Honor Warfighter, players can represent their specific nation's Elite Special Forces on the multiplayer battlefield. Medal of Honor Warfighter also introduces a new playing style where the world's best get pitted against each other in head to head combat. And soon enough there will be first looks coming out of six of the twelve Tier 1 units including the Polish GROM, Canadian JTF2, Australian SASR, British SAS, US Navy Seal and US OGA – all in Somalia.
Check out the extended Single Player Play Through below!
Medal of Honor Warfighter is coming out on October 23, 2012 in the US on PC, Xbox 360, Playstation 3 and Wii U. Keep tuned to Capsule Computers for more information as it comes out!