First up for this month is PressPausePlay, which focuses on the impact of digital technology on the creative media. In the spirit of the documentary the title will be released exclusively on digital format, making it the first Madman published title to be so. It features appearances from artists such as Moby and Hot Chip, and explores what has happened to the world of creativity now that everyone can instantly be seen and heard. Keeping things in the vein of reality, Beats, Rhymes & Life: The Travels Of A Tribe Called Quest follows the career of the titular groundbreaking American hip hop group. Talking heads paying tribute include Mos Def, Pharrell Williams and the Beastie Boys. If you think you have never heard of these guys then simply complete this lyric to prove yourself wrong: "Can I kick it?"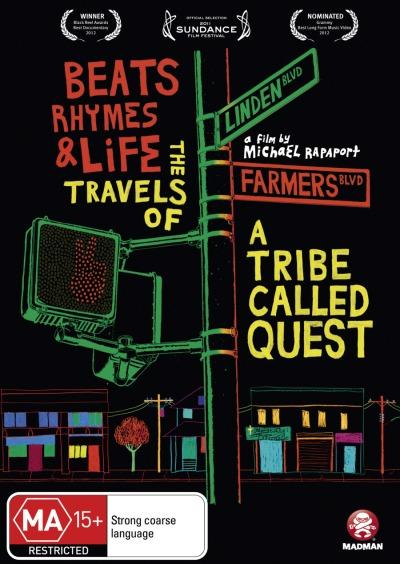 Buck is a story of triumph against the odds, chronicling the life of Buck Brannaman, a real life 'horse whisperer' who overcame his abusive childhood to become an unsung hero to those whom he helps.  The film picked up the Audience Award at the 2011 Sundance Film Festival, and is likely to hit hardest with those who have any connection with horses, or indeed, any experience with abuse. If you prefer your transport to have four wheel and a deck then the intriguingly misleadingly titled Dragonslayer is probably more up your street, following the life of one young Californian skater. Taking place in a down on it's luck Inner Californian suburb, the film features footage shot by the participants themselves and an indie rock soundtrack to match.
Roland Emmerich adds yet another movie to his already copious set of apocalypse specials (2012, Independence Day, The Day After Tomorrow), this time cranking up the heat of the sun to leave Earth a scorched and barren wasteland – Hell. A group of siblings set out in search of water and meet with a mysterious man along the way – what could possibly go wrong? Knowing Emmerich, the dog will survive. Adding a bit of serial killing to the mix is Revenge: A Love Story which uses a series of murders of policeman and their pregnant wives to try and set up some sympathy for it's main character – who's own pregnant partner was killed by a corrupt cop. The film follows the young man's journey from innocent youth to presumed killer, with a heavy dose of violence along the way.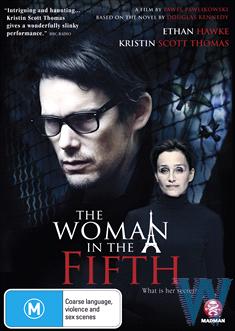 Moving from Hong Kong to Paries, we have The Woman in the Fifth. Ethan Hawke plays Tom, a washed up writer who emigrates to Paris in order to try and sort out his life and win back his estranged family. Whilst there he meets the mysterious Margit (Kristen Scott-Thomas, of course) and the two start out on a passionate affair (of course). Things begin to disintegrate when a series of inexplicable events occur, leading Tom to ponder exactly who Margit is, and what she is hiding. The OSS17 Collection finally adds some light heartedness to the month of releases, bringing some of the earlier work of Oscar winners Michel Hazanavicius and Jean Dujardin (The Artist, Director and Lead Actor respectively) to light. Dujardin stars as the chauvinistic, egotistical spy OSS17 in these tongue in cheek comedies.
Late Bloomers stars William Hurt and Isabella Rossellini as a married couple who begin to drift apart after thirty years of marriage – fear not, this is a comedy!  As health scares begin to rear their head and careers wind down, the two find themselves reacting in often unpredictable and infuriating ways, so much so that their three adult children begin to come up with schemes and tricks to keep them together. Another new entry for your comedy shelf is Sleepers, a satirical and quirky show about forgotten Russian sleeper agents who have now become more English than Russian. Starring the most English man alive, Nigel Havers, the series catches up with two forgotten sleepers just as the KGB & MI5 both decide to track them down.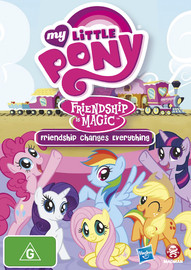 More TV shows are lining up for some attention, with My Little Pony: Friendship is Magic – Friendship Changes Everything Volume 1,which is the first batch of episodes from the now eerily popular show. If you don't know your Pinkie Pie from your Fluttershy (good on you) then this is the place to get started. Ben 10 : Destroy All Aliens takes it's hero back to being ten years old again and throws in some CGI effects, with that same computer generated path being followed by Transformers: Prime (V1) – Darkness Rising, which stars the original voice actors for Optimus Prime and Megatron, but is also being brought to the table by the people responsible for the trio of Michael Bay movies…
Dragon Age – Dawn of the Seeker is the much publicised prologue to Dragon Age II which follows the story of Cassandra, the Templar interegator who keeps Varric talking  throughout the game. Full Metal Alchemist: The Movie – The Sacred Star of Milos rounds out the veritable horde of releases for this month, and finds the Elric brothers caught up in a rebellion. Leading the conflict is a young alchemist called Julia, who will go to any lengths to save her people.
And that is it once again for this month, keep your eyes peeled for the next batch of Madman releases.