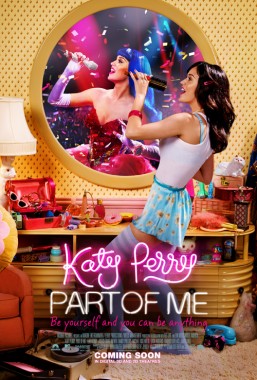 Thanks to the power of Twitter, Katy Perry has announced that she will head on down to Sydney to promote her new film and walk the pink carpet (yes, pink, because it's Katy Perry), for the film's premiere. So if you want to see the woman herself, then make sure you go to the premiere at Event Cinemas on George St on June 30.
So many of Katy Perry's Australian fans asked for her to head to Australia that #KatyPerry3DAustralia actually ended up trending within Australia in less than 10 minutes. So it's no wonder that Katy Perry sat up and took notice, and good on her for listening to her fans and heading on over for the premiere!
Katy Perry: Part of Me 3D is an intimate look backstage at Katy Perry on and off stage. A great way to really get into the inner workings of Katy Perry and her music, this is perfect for Katy Perry fans.
To join in on the conversation about the movie head on over to Twitter and use tag your posts with #KP3D now!
Katy Perry: Part of Me 3D is being released in cinemas on July 2.