The second beta weekend event is nearing launch, but players are guessing what has changed or wondering what will be new. Hopefully, I can shed some light on some of the upcoming features as well as the minor tweaks we will see in the next event.
Practical Adjustments
One of the more important tweaks concerns the amazing fighting format of World vs. World (WvW). So what has changed? Amongst the four maps that divides the massive conquest, a new mini-dungeon has been added to the center map. This dungeon will surely add to the intensity of battle as new environmental elements have been included to unleash devastation on unwary foes. I would probably steer clear of the tunnels just in case a giant worm or an army of moles decides to attack. Be cautioned adventurers, the new mini-dungeon will also house a quite literal "Dark Room".
Combat received a small adjustment of its own as players will now feel 'impact'. While the developmental team is trying to make combat more intense, they have incorporated a "sense of hitting" to the gameplay which provides subtle camera movements. Additionally, players can expect more precise combat timing and a crisper sound effect.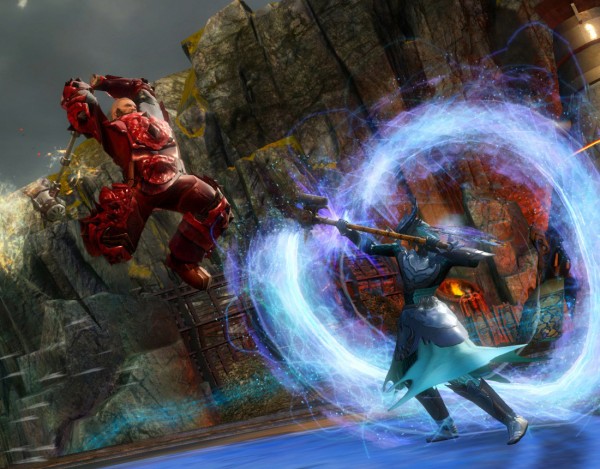 Visual appeal is important to gamers as well, and a few alterations have been made in this sector. Utilizing player feedback falls into place immediately in the UI development. For one the mini-map has been changed to a square and moved to the lower right section of the screen. Players can in turn adjust the size of this map in a simple manner to provide a personalized experience. Instead of leaving the dodge meter to the right of the player's health, the meter has been wrapped around the health granting the player a smaller obstacle in the line of sight. UI Art Lead Vicki Ebberts had this to say about the art direction:
"Little adjustments, like making the map resizable or wrapping the dodge meter around the top of the health bubble, may not seem like a big deal at first, but over the course of many hours spent playing a game, you start to appreciate a well-designed interface."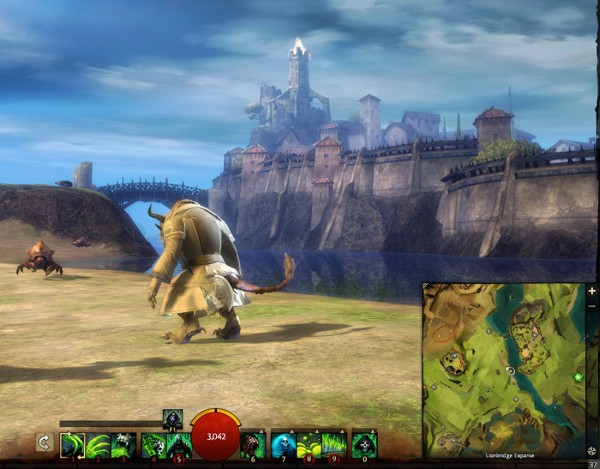 In the previous beta, players could experience a plethora of skills upon achieving higher levels. While this was an interesting way to experiment new skills almost immediately, the design team developed a tiered system for acquiring skills. This system adjusts the plethora of skills available and develops a hierarchy of customization to attain new abilities. Adding tiers for skills will increase the addictive qualities of skill development and provide many chances to build an unique character.
The Gem Store has been overhauled by The Black Lion Trading Company! Okay, so this may not be a minor adjustment, but I can certainly express my excitement for this one. Guild Wars 2 devs are excited to announce that the design and useability of this feature are pleasantly favorable. Items range from the decorative dyes and costumes to items that could rain insanity on a town for hours. Such an item would be the appropriately named "Box of Fun". Players will be able to drop this box amongst the rest of the congregation and upon touching feel the adverse effects it holds. Participating in this beta will allot you a free 500 gems to spend on your heart's desire!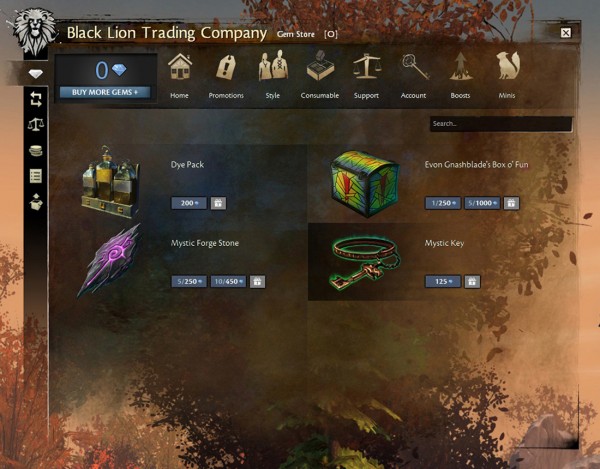 What's New?
For those that have achieved level 35 or higher, a new explorable dungeon lies in your adventuring grasp. The Ascalonian Catacombs house three separate paths that dictate a near inescapable experience. I have a sneaking suspicion that all three routes are equally devastating with dragons, demons, and undead! (Oh, MY!) That is only a guess though.
Perhaps you have not attained level 35 and are interested in leveling on rolling hills scattered with pines. Gendarran Fields will be open for those that wish new adventures just outside of Lion's Arch. While you are slaying the wild beasts that roam, do your civil duty and kill any ruthless bandit gang that crosses your path – filthy thieves tooks me watering can.
Completely new to game is an alter known as the Mystic Forge. The forge itself contains a powerful djinn known as Zommoros who hails from the distant land of Elona. While the djinn is imprisoned in the forge, Zommoros will kindly take any salvageable item you may have to offer. In return Zommoros will provide a gift of a random nature. Should provide some excitement for all the useless weapons and armor I pick up.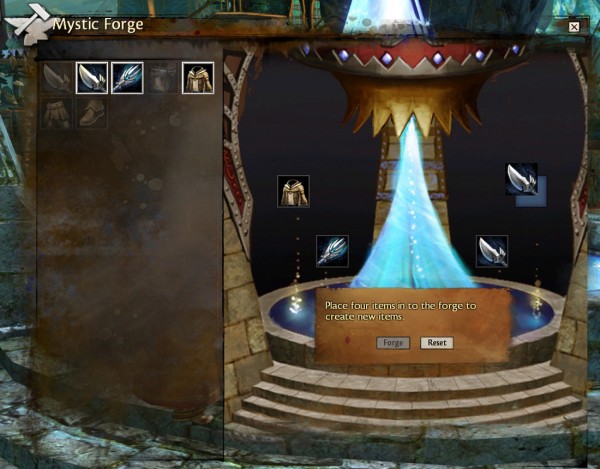 World vs. World might provide some large scale tactics; however, a new automated PVP tournament will be implemented for smaller groups. Each tournament will consist of eight teams of five players that will face off in successive three-round single elimination matches. Those lucky or skilled enough to win the tournament rounds will be able to plunder a chest full of loot.
Closing Comments
All I can muster from the previous tweaks and installments is a big two thumbs up – way up there! I cannot wait see what this beta brings, and I'm guessing over one million testers will stand in unison expressing how epic this game is.
Join millions of others on Friday, June 8th, at noon PDT (GMT-7) until Sunday, June 10th, at 11:59 p.m. PDT (GMT-7) for the epic beta weekend #2.