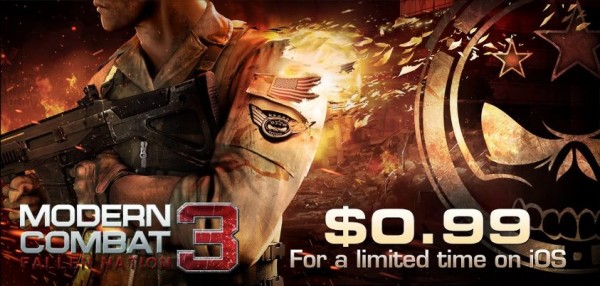 Get your credit cards ready FPS fans!
Gameloft's hugely popular Modern Combat 3: Fallen Nation is on sale no for $0.99 for a very limited time, only on iPhone and iPad! For those unfamiliar with the franchise, Modern Combat is a popular first-person shooter series from Gameloft exclusively for mobile phones. Modern Combat 3: Fallen Nation is arguably the most realistic FPS available on phones, where players fight for freedom alone or with friends in an immersive war atmosphere.
So what are you waiting for? Still not convinced? Check out our review for it here, then get it for only $0.99 on iPhone or iPad here!