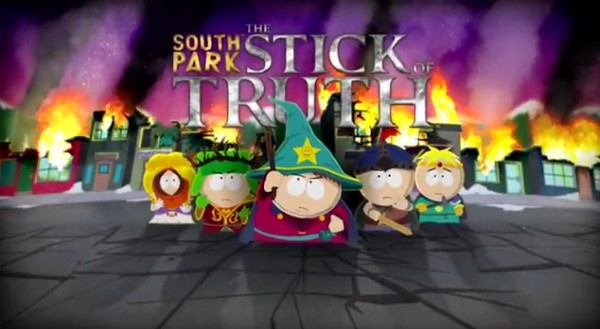 I'm still a little bitter about it being pushed back to March 2013, but a new trailer for South Park: Stick Of Truth will tide me over. For now.
Just as our attention was wavering from all the sports, music and Kinect intergration, Microsoft regained some lost ground in their E3 conference by pulling out one of television's greatest comedy teams (and long time video game fans), Trey Parker and Matt Stone – who promptly made fun of the tone of the conference.
What followed was the first real look at one of my most anticipated games of the foreseeable future. It's difficult to tell if what we see includes any gameplay footage, but when the core idea of the game is to create the experience of being in a South Park episode, perhaps gameplay and cutscene are indistinguishable.
Players will take the role of the new kid in town, and through a fantasy-action-RPG, fight off familiar enemies, such as the crab people, underpants gnomes, vampire kids and hippies. The balance between homage and parody of fantasy-action-RPGs will be interesting to see, and in the capable hands of Obsidian, March can't come soon enough.
Check out the trailer below.