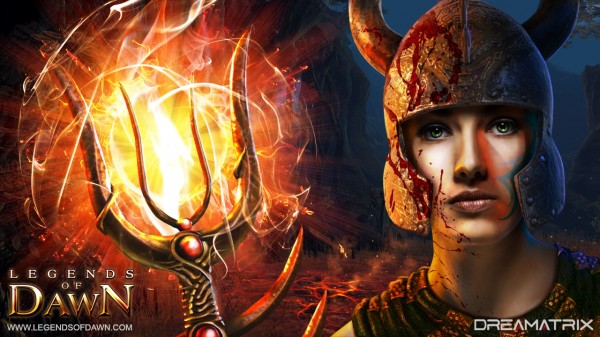 In the lands of Munich, Germany a new role-playing game is coming to fruition. Developed by Dreamatrix, Legends of Dawn provides non-linear gameplay for natural adventurers. Wielding sword and magic, players can develop and adjust playing styles at any moment.
The world of Narr can be quite unforgiving amongst several different civilizations and the races that inhabit them. Danians, Humans, Elves, Dwarves, and Rizars create the dynamic atmosphere of Narr and provide an uneasiness between cultures. Beyond the normal races that are known to the fantasy realms, Danians surprised me with the most interesting characteristics. Their offspring may become male, female, or androgyne. Androgynes may conform to either sex but more importantly devote themselves to magic. Additionally, Danians have origins in water but cannot recall their historical emergence.
Dreamatrix plans for Legends of Dawn's release in Q3 of this year. Find their official website (here), and check out the gameplay trailer below.