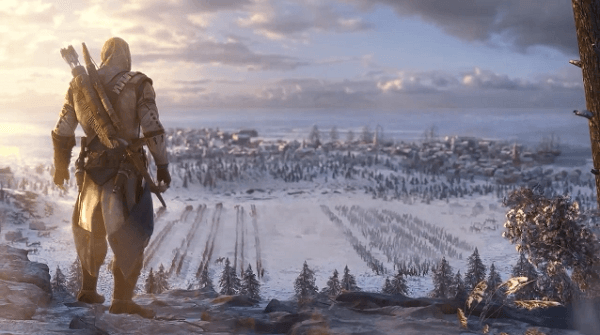 Animus abusers unite, there is content to be unlocked! AC developers Ubisoft are currently seeking out 1,776,000 tweets, likes, shares or whatever virtual acknowledgement you can manage  in order to reveal the first ever gameplay footage from Assassin's Creed III.
If you want to get in on the mega publicity drive then a good place to start would be here , where you can also keep an eye on the progress of the campaign via a rather nifty red meter. Whilst the gaming world waits for the full trailer to be unveiled, you can get a taste of what's to come in the small teaser attached below. It's an interesting little clip, showing off a tweaked hidden blade and the new bow and arrow and tomahawk weapons.
Assassin's Creed III is due for release on October 31 this year across PC, PlayStation 3 and Xbox 360, and as you probably already know, is set during the American Revolution. The game  is also set to make an appearance on Nintendo's Wii U.