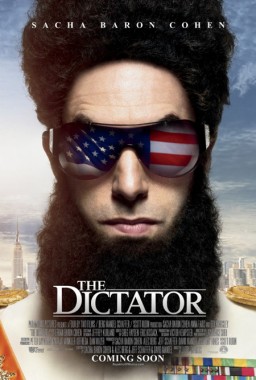 The Dictator opened in Australian cinemas last Wednesday and managed to beat out the Avengers for top spot, making an amazing $5.9 million in the first five days. The Dictator also managed to make 21% more than Sacha Baron Cohen's other hit movie, Borat.
Everyone's been raving about Sacha Baron Cohen's latest movie, as it takes on the cinemas.
4 out of 5 stars. '…he's concocted what I think is his most sophisticated film to date.' Margaret Pomeranz, At the Movies
The Dictator is a comedy that explores the political tensions and dictatorship, and just how far a dictator will go to continue to lovingly oppress a country and save it from democracy. Sacha Baron Cohen shows off his comedic skill in spades and is well supported by Anna Faris, who plays the doe-eyed naïve woman to a tee.
The Dictator is out in cinemas NOW. Check out Capsule Computers review of The Dictator HERE and the trailer for the movie below!